Magic • Shield • Attack
Github: https://github.com/ahungry/magicshieldattack
Playable demos here:
This is going to be a game where you can:
play with other players across many platforms
have customizable clothes/items that display
simple but deep combat system (magic > shield > attack > magic)
variety of classes and character types (humanoid, monster, robot)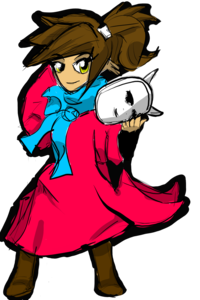 Created by Jewel, David, and Matthew.
Early video of attacking another person.
Early video of randomly strolling around.